Our enemies within and without are at war with us. It's time to enter the battle.
IT'S NEWS TO ME

SEEING THE BIGGER PICTURE
 This week's news stories should make it clear that things are heating up all around the globe. Israel is feeling the pressure of Iran's growing presence, influence, and determination to bring Israel to her knees. Turkey and Iran are simultaneously jockeying for preeminence in the region, each believing they have the ability and the right to establish their version of the Caliphate. The entire Middle-East has become a giant chessboard on which the pieces are being strategically moved. Remember how quickly ISIS spread? Once the pieces are in place, and one of the key players issues a "checkmate," Things are going to get dicey, and Israel is right in the middle of it all. The stage is being set for what will ultimately play out as described in Ezekiel 38 and 39 as well as Daniel 2 and 7. My point is that we need to pay close attention to what's going on. It may not be affecting us right now, but sometime soon it will.
On the home front, the LGBTQ community has successfully gained the special status they have been pushing. Not only is their lifestyle accepted, but the hammer is coming down on all those who oppose them. Their ultimate goal is the same as that of the Muslim community, and it's not co-existence. It's dominance to the degree that all who oppose them are punished. This is one more area in which we must be aware and alert to the cataclysmic cultural and moral shifts our nation is experiencing.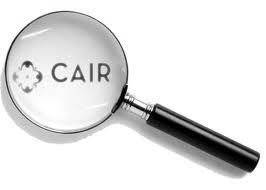 Meanwhile, the Muslim Brotherhood, through its front organizations like CAIR are infiltrating deeper into our government at all levels, and they will continue to do so until America wakes up. With the unwitting aid of liberal teachers and administrators, they have made frightening inroads into our public-school system. I know all this is old news, but we need to be reminded. A time is coming when we are forced to defend ourselves like our brothers and sisters around the world live with every day. With the left going off the rails lately, it should be clear that that we are at war. Without understanding how they think, conservatives will become easy prey. Our problem is that we play by the rules and actually have a conscience that guides us. Neither is true of leftists.
Conservatives can't believe that anyone could actually sink as low as things appear. Consequently, we keep giving them the benefit of the doubt. In reality, things are even worse than they appear. Liberals are morally bankrupt and their policies will never bring the results the American people need and want. Yet, they succeeded in electing Barack Obama twice, gaining majorities, and passing radical leftist legislation. According to David Horowitz of the Freedom Center, they were successful because they knew how to:
*    Focus their message and repeat it endlessly, such as "Tax cuts for the rich," Bush lied, millions died," and the like.
*    Go on the offensive instead of waiting to react.
*    Define their cause as defending the underdog and their opponents as oppressors.
*    Make their opponents appear scary while they offer hope.It's easy to see how these simple rules are still in play. Now the cry is "Trump is unfit for office and must be impeached." Whether we're considering Israel, the entire Middle-East or our challenges here at home, we must wake up to the fact that we are at war. To better understand the left's strategy, check out my 
4-part series
 beginning with Understanding Obama's Agenda- Intro.
ON THE LIGHTER SIDE
I've had a perfectly wonderful evening, but this wasn't it.
–Groucho Marx
ATTRIBUTIONS
Inclusion of photographs and/or images in no way implies the endorsement of this blog or its information by the photographer or designer.